Is DTF Printer Better Than Sublimation Printing?
In our daily life, we see exquisite pictures printed on clothes, bags or canvas shoes, and we are wondering how these special patterns attached on the textile. Actually, this process called heat transfer. It is achieved by DTF print and sublimation print, therefore, we are curious about the difference between them, and which one is better?
Content
Generally speaking, it is made by 4 color overlay printing on ready-to-wear and high temperature fabrics, to achieve the effect of custom picture, the patterns are super vivid and bright. it is generally called DTF print.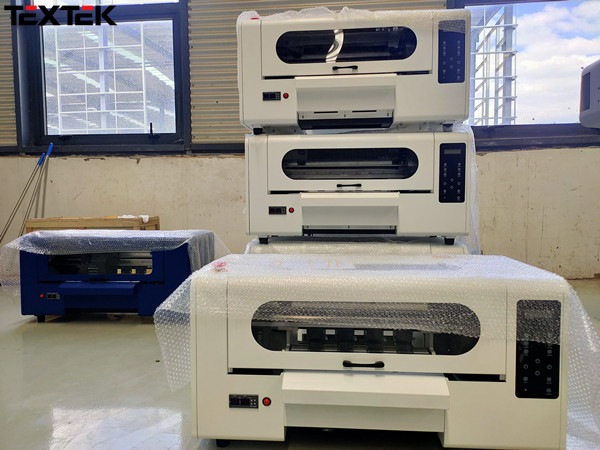 1. The pros and cos of sublimation printing
Pros:
It's affordable and accessible. Utmost of the time, you can simply refill an old printer with sublimation inks, and you're free to leave, you can indeed get down with printing on regular office paper rather than using precious sublimation sheets.
It requires minimum maintenance, and the sublimation ink will not clog up easily.
It could work on various products, such as cups, coasters, key rings, and so on.
Cos:
It is limited to polyester garments, and it is a complicated process to make cotton sublimate with sublimation sprays and transfer powders.
It is limited to light color product, and it cannot sublimate onto black product.
2. Similarities
DTF printing and sublimation printing both need heat transfer, their principle of hot stamping is the same, transfer by heating.
3. Differences
Different processes, different features, different color and different applications. Sublimation transfer is applied to leather, textile fabric, plexiglass, metal, plastic, crystal, wood, copperplate paper, etc. DTF printing is applied to clothes, handbag, shoes, sportswear, luggage, etc.
The above is the difference between DTF printing and sublimation printing. I hope to help you make a choice that suits you. If you have a strong interest in DTF printing, you can pay more attention to us. We will update quality content from time to time. Thank you for reading.
More DTF Printer