Home »
DTF Printer
»
Digital A3 Pro Inkjet T-Shirt Printing Machine Heat Transfer Pet Film Dtf Printer for Any Fabric Tshirt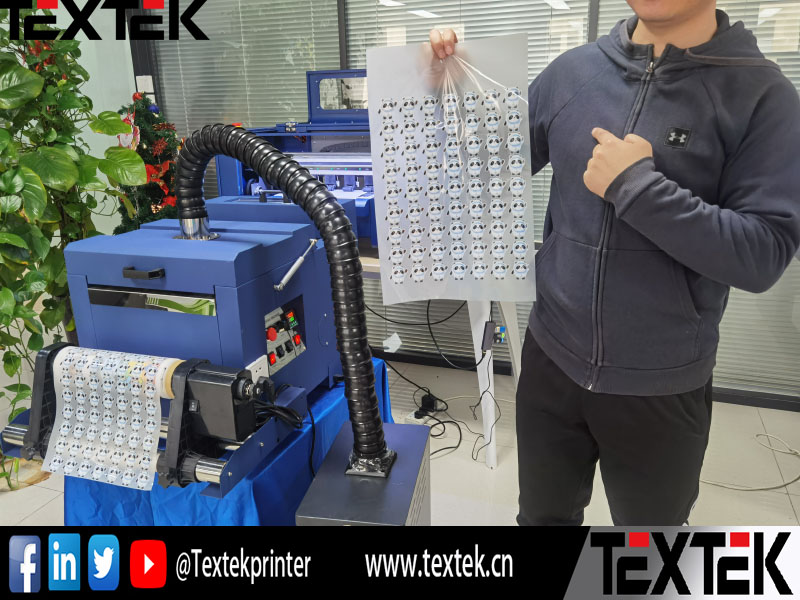 Digital A3 Pro Inkjet T-Shirt Printing Machine Heat Transfer Pet Film Dtf Printer for Any Fabric Tshirt
We are a professional manufacturer engaged in R&D, production, sale and service of fabric printer. We supply TEXTEK large DTF printer, A3 DTF printer, sublimation fabric printer, direct to textile printer and related consumables, such as DTF ink, pet film, powder, etc.
By cooperating with world famous printhead manufacturers and software suppliers, we integrate exquisite and practical technology into our fabric printers. For many years, textek printer factory has been providing customers with many printing solutions with high-quality printers and competitive prices, and are committed to making customers easier to complete their printing work.
Content
Model: Tk-A3 Pro (A3 DTF Printer)
Nozzle Model: 2*Epson XP600
Printing speed: high speed mode 4.5©O/h
HD mode 3.5©O/h
Color: 4C+W or 6C+W (Lc Lm or fluorescent light optional)
Print Format: 300 mm (12 inches)
Media Transport: Paper Tension
Heating device: front and rear heating
Ink circuit system: automatic ink supply, white ink circulation stirring
Power supply: 110V/220V 50-60HZ
Power: 4KW
Working Environment: Temperature 10-38¡æ Humidity 40-70ph
Weight: Machine: 130kg
Packing: 50kg
Packing size: 170*120*85cm
Machine area: 160*110*70cm
Textek TK-A3 pro DTF printer takes small space, printing speed can reach 4.5sqm-h,Integrated paper feeding system and tension roller, ensure film move more smoothly,and printer equips with paper lacking sensor,Small format printing, personalized customization, can be used for printing T-shirts, canvas shoes, leather products, canvas bags, pillows, etc.
More DTF Printer