Home »
DTF Printer
»
Textek Wholesale Price New A3 Pro 30cm XP600 T-Shirt Heat Transfer Dtf Printer with Roller Heater Duster
Textek Wholesale Price New A3 Pro 30cm XP600 T-Shirt Heat Transfer Dtf Printer with Roller Heater Duster
Direct to film printing is an exciting addition to the inkjet garment decoration process that requires no pre-treatment even for white ink.Textek TK A3 Pro DTF printer can achieve best printing performance, the printer can be used as a stand alone without the automated adhesive/curing unit and takes up very little space.
Content
Textek Wholesale Price New A3 Pro 30cm XP600 T-Shirt Heat Transfer Dtf Printer with Roller Heater Duster
The whole set has two machines: one is a PET film inkjet printing machine with CMYK+W heat transfer pigment ink, one is powder shaking and dry machine. The first step is print CMYK+W ink to pet film. The second step is to put the hot melt powder to printed film and shaking powder, the dryer the film and picture. Then the printed film be finished. After the above two step, heat transfer picture to the garment, bag, leather and so on. Many fabric materials suitable for this printing process. No limited fabric of this printing, easy to operate.
Printer Head
XP600 2PCS
Production Speed and accuracy
6 pass:4.5sqm/h
8 pass:3.5sqm/h
Main Board
Honson
Ink
water-based DTF ink;
CMYK+WHITE(2 fluo colors are optional)
Color Manage
ICC or density curve
Print Media
PET Film
Print Width
300mm
RIP Soft
Main Top
Operate system
Windows xp win7 or above
Power
50HZ/60HZ,220V/110V 10A
Document Format
BMP/TIF/JPG/EPS/PDF
Machines Features:
Free edition, fast printing speed, low cost, instant, low power consumption, breaking the
limitations of traditional color printing production, can print any type.
The integrated design of printing white + color composite process reduces the printing cost of the darkest fabric and increases the production capacity.
The machine has the function of skipping white, which can save more time for users.
The built-in software can be used for printing emergency, and the pause function can wait for the problem to be solved before printing, which avoids the user's property loss.
Machines Details: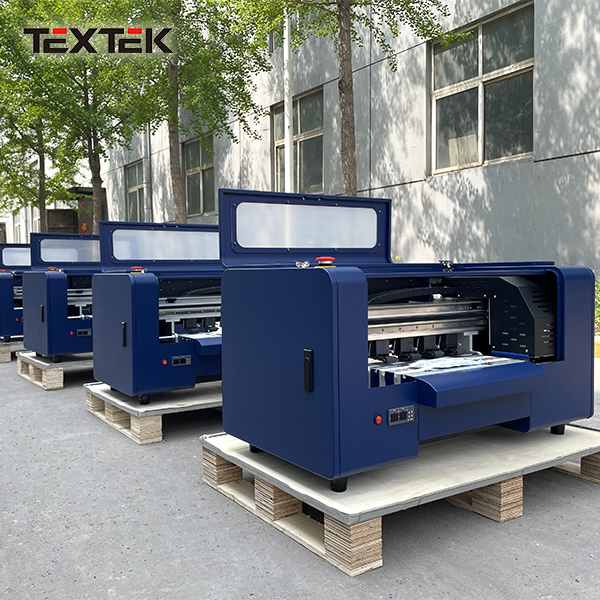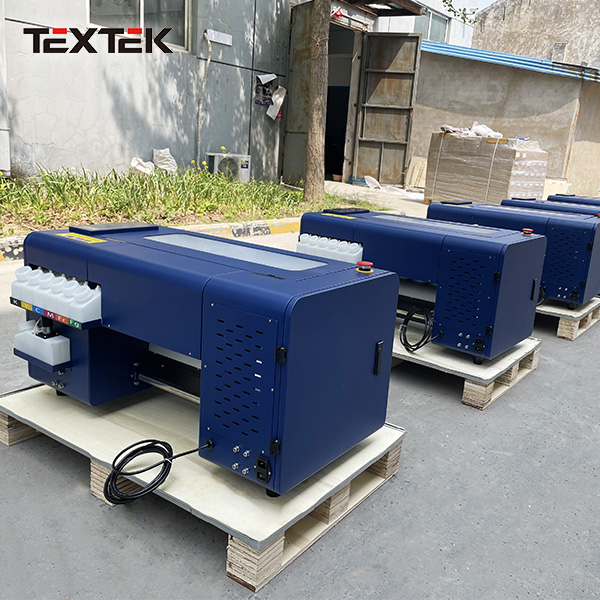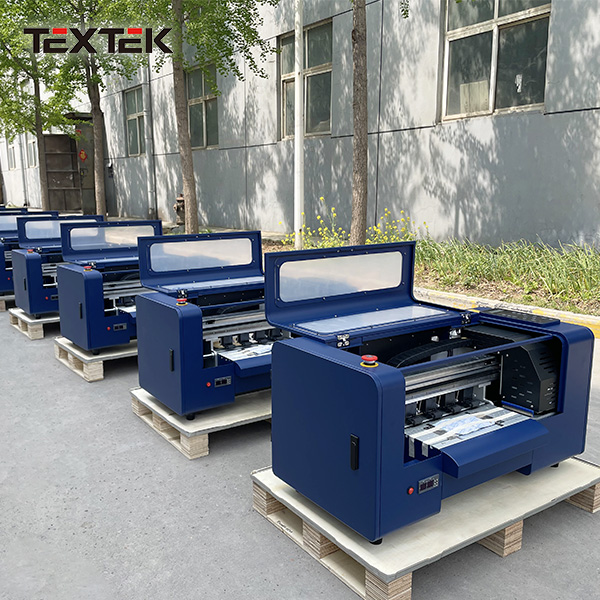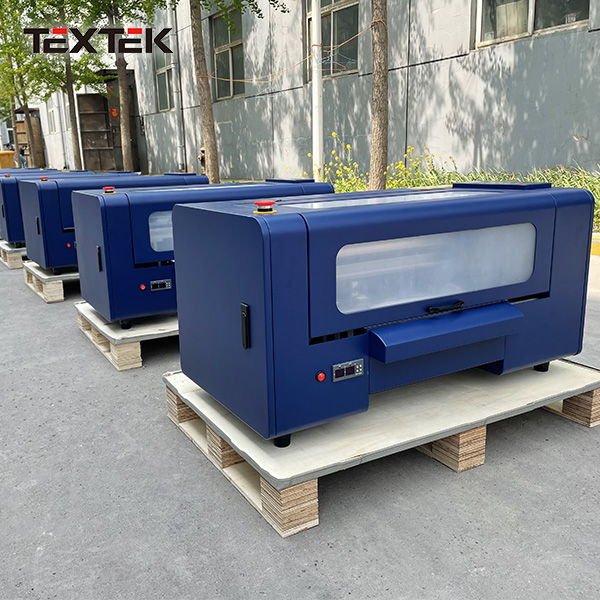 More DTF Printer